Two Talismans which are the same style can be merged to produce a new talisman in this style. The new talisman will have the first talisman's level and corresponding attribute and the second talisman's additional attribute, but it will loose 1-3 Plus Rank. Merge will help the players to greatly reduce the time and Energy needed to enhance talismans.
Merge can be used to remove Soul Infusion.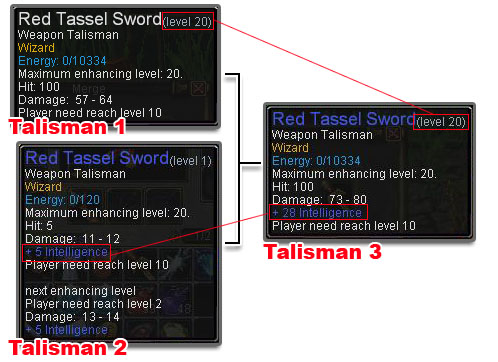 Ad blocker interference detected!
Wikia is a free-to-use site that makes money from advertising. We have a modified experience for viewers using ad blockers

Wikia is not accessible if you've made further modifications. Remove the custom ad blocker rule(s) and the page will load as expected.